In the Beginning
It was in 2005 when David Amaneddine (CEO) realised the gap and need for a quality Removals service that wasn't just affordable, but one that will provide a solution to Customers, regardless of budget, location or distance being moved. After moving a few families and offices, AAA made quick progress in growing to be one of Australia's most recognised Removalist who understands customers needs and how to Relocate their Furniture with Care and Consultation to ensure a smooth move.
How did AAA Grow?
AAA City Removalists was built on trust, reliability and hard work. We earned our recognition and growth as a result of not just Moving People but looking after Communities in need by way of lending a helping hand, through donations or moving the helpless, needy and seniors.
AAA City Removalists and its Alliance Partners are proud of the reputation that we have built in Australia. AAA City Removalists realise that our customers are the best advertisement. On 22nd March 2011, we were interviewed and praised on radio station Hope 103.2 for lending a helping hand to our community and for the generous donations we give to many reputable organisations listed on our website.
Why do we Train our Staff?
Training is very important to AAA City Removalist. Our operational team has undergone training including WorkCover, RTA and Training. All AAA City Removalist teams are trained in correct lifting methods, specialist packing techniques and correct methods of loading and unloading removal vehicles. Our Removalists also realise that politeness, helpfulness, honesty and courtesy are imperative at all times.
You've heard about us, now hear about our Trucks
The large fleet of specialist Removal vehicles receives a full mechanical Inspection regularly. Alliance Partner vehicles are kept clean and are kitted out with adequate transit protection blankets, tools, webbing and the necessary trolleys/dollies and trucks. AAA City Removalist also performs balcony lifts in order to move items in and out of windows where internal access is difficult.
Our Customers Believe in AAA
 Trusted by over 140,000 Customers each year, we believe that you cannot find a better or more trusted AFRA Only Removalist company than AAA City Removalist. Why not put AAA to the test?
Our Mission
Our company and staff have one common mission, which we work together to achieve. We aim to make your move as easy and stress-free.
We endeavour to achieve such a mission by ensuring we offer professional removals service in all our efforts whilst handling your move.
Our Experience
As a Removals company in Home Removalists Sydney & Canberra, we are backed by years of quality experience in Removals and have served over 140,000 Customers.
Our professionals make every effort to transport all your goods in their best condition.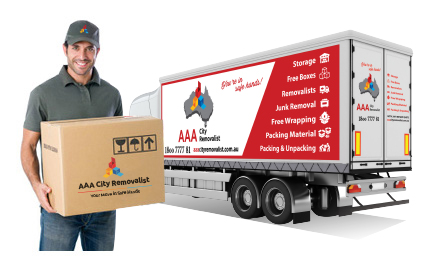 Benefits To You
Every customer that moves with us receives a FREE VIP Card valued at $175 at the culmination of your Removal service. The recipients of this Removalist Membership card are entitled to a VIP crew, even at short notice. You will also receive FREE mattress wraps, FREE boxes and many more entitlements. Your friends can even use your AAA City Removalists VIP Card and receive the same VIP service.
Why Choose AAA Removalists Service?
Trained Professional Furniture Removalists: Our Furniture Removalists have been trained in WH&S, Safe Working & Handling Practices.
Sydney, Canberra & Interstate: We service Sydney all suburbs, Country NSW and the ACT/Canberra with a large fleet of clean trucks.
Cheap & Affordable: Up to 30% Off without compromising on quality. We'll beat any price.
Popularity: We are one of Sydney's most highly used Removalists due to our service, customer satisfaction, prices, and a large fleet of clean trucks in Sydney.
Get More: We also provide house/office cleaning, carpet cleaning, locksmiths and FREE BOXES. They are fully tailored to suit your needs
Facilitate: We also provide a range of FREE Removal Cartons. Paper, Tapes, Bubble wraps and Shrink wraps are affordably priced.
Customer Loyalty: Our popular Loyalty Membership is loaded with lots of benefits, which is why we have returning customers
Trust: We are trusted to provide regular ongoing services for Department of Community Services DOCS, Salvation Army, Disability Services Australia, Family Planning, St. Vincent De Paul, Human Services Australia, Schools and many more.
Helping Communities: A portion of every booking is donated to worthy charities.
Growing Customers: AAA City Removalist relocates well in excess of 140,000 happy customers annually. Why not put us to the Test?
Why more and more Australians are using our services
Compare Us
Our customers say yes to us because of 3 fundamental outcomes
AAA City Removalists values its customers with professional Removalists in Sydney NSW, ACT and Interstate.
Our price is exceptional value for money.
Our removalists are punctual, dependable and reliable.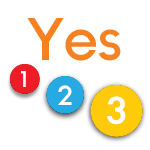 When We Book You, We Move You
With a large fleet of clean trucks, we say YES to every customer, Guaranteed.
Continuous Training
Management has undergone training and accreditation in Work Cover, Safety & AFRA Safe Working & Handling Certificates.
WHS compliant
Staff trained in best practice procedures for safety of your possessions, your property and in reducing the risks of injury and damages.
Insurance
Any respectable Removalists company, by law, should have Public Liability, Transit Insurance and Workers Compensation.
Shift Flexibility to suit your needs
With a large fleet of clean trucks, in most cases, we can book you in for an exact time to suit your circumstances. We have four shifts; 7am to 7:30am Between 10am and 3pm 3pm onwards
Fully Serviced and Equipped trucks in every size
With a large fleet of clean and regularly serviced trucks, we have every size available to suit your needs. Soft-glide suspension to cushion fragile items during transit. All trucks come with blankets, trolleys/dollies, straps, tools, optional shrink/mattress and bubble wrap.
Local To You
Because we have trucks all over Sydney all Suburbs, NSW & ACT, in most cases, we send the closest truck to your area. We charge from your door, not from our base.
Free Boxes & Packing Material
Our packing material exceeds industry standards and is available in various sizes. We have boxes, porta robes, butcher paper; masking tape, wrapping material, etc.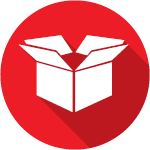 AAA Customer Loyalty
Every customer is issued with our valuable Loyalty Membership Card. It is loaded with lots of benefits for our many services. Valued at $175, this is yours FREE at the end of your move. Your friends can even use it and receive the same benefits.
Trusted with well over 10,500 relocations annually
When you do so many Relocations, you become good at it. We conduct most Government and charity contracts. We give back to the community by sponsoring the following organisations: