Moving houses is not the easiest job. You should oversee many things, even if you already have a reliable mover like AAA City Removalist helping you.
Notifying people about your move is a chore in itself. It's not as simple as popping in and saying, "Hey, I'm moving. Catch you later!"
To make your move a bit easier, here is a complete checklist of whom you should notify when Moving Houses.
Government Organisations

You have to prioritise government organisations on your notification checklist. Everything is linked to your current address, and you want the government to be the first to know that you've changed it.
The sooner you notify them about the change, the better. It would be more stressful to have it changed once you've already settled in your new place.
Australia Post
Australian Tax Office (ATO)
Australian Electoral Commission (AEC)
Library
Local Council
Medicare
Centrelink
Child Support Agency
Concession cards
DonateLIfe
Department of Public Transportation
Senior's Card
Department of Veteran Affairs
Home Services and Subscriptions
Next on your list should be your monthly utilities and subscriptions. You don't want to get penalised for late payments.
To ensure your bills arrive on time, notify the necessary home-related services when moving.
Utilities that you need to notify:
Electricity and gas
Telephone and internet provider
Mobile phone plan
Pay-TV like Netflix, Stan, Amazon Prime, Optus Fetch, etc.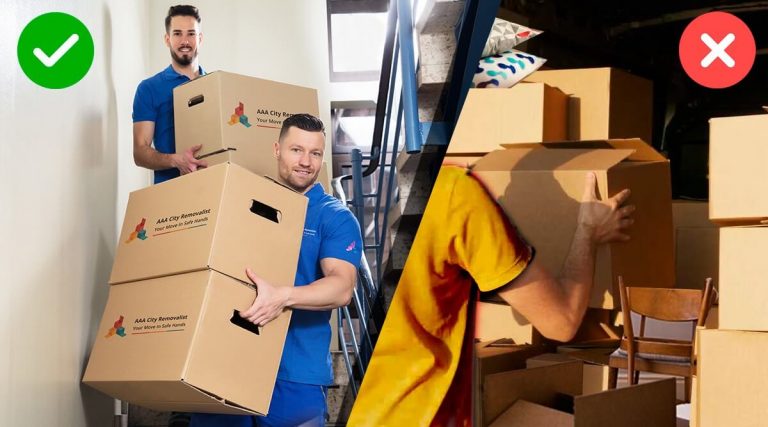 Subscriptions and Programs
You may have those subscriptions that get you great deals every month. You don't want to miss them when you change addresses.
Loyalty programs
Store cards
Newspaper or magazine subscriptions
Health clubs or gyms
Frequent flyer program
Vehicle Registration
You also need to change the address indicated on a valid ID like your driver's license when you change your address.
The changing of address process depends on which state you intend to live in. There is a specified period to inform the appropriate office of any changes to your license, vehicle registration, and even motor vehicle insurance.
It would be best to do the updates as early as possible because you will get heavily penalised for failure to do so.
Make sure to change the address on the following:
Driver's license
Vehicle registration
Car insurance
Vehicle breakdown cover
Place of Work and Education
You may have changed addresses, but your place of work or education didn't. Therefore, it is important to keep your identification for these two places up-to-date.
It is especially for children who are in playschool or kindy. However, in cases of emergencies, the school or childcare facility should know where you can be found.
It would be best to notify your company about your change in address as it is necessary for tax and payroll purposes.
These are the educational and work-related places that you should notify about your address change:
Childcare, Kindy, or Nursery
School
University
Your current employer
Extracurricular clubs or programs
Healthcare, Insurance, and Finances
You can group Insurance and healthcare together as life care and protection. It would be more convenient to combine them under one category of checklists.
Healthcare and health services
If you prefer public or private healthcare, you will still need to notify health services of your address change.
It doesn't matter if you are switching doctors or not. However, you will want to update your healthcare records to eliminate zoning-related issues like vaccine distribution.
Healthcare-related parties that you should notify about an address change:
Medicare
Health professionals
Health insurance from private companies
Other healthcare professionals, such as dentists or opticians
Don't forget to visit the vet, too. You also need to update your pet's microchip and registry information as soon as possible.
Insurance
Your insurance is another type of safety net in case of emergency. Informing the insurance company of any address change is important so you don't miss out on any bills that they will send.
There are insurance providers that need to know your postcode when you move. Depending on your insurance plan, your move could affect your insurance's value.
Here is a list of insurance-related people that should know about your new address:
Motor vehicle insurance
Home and contents insurance
Life insurance
Health insurance
Income insurance
Other types of insurance, like renters and travel insurance
Finances
You might be moving interstate with the help of AAA City Removalist. Although larger banks let you maintain your account with them, smaller local banks may not.
You may have to open an account with another bank when your account is with a smaller local bank.
Banks
Credit and debit card
Loan companies
Payment services
Premium bonds
Pension
Everything Else
The priority section of the checklist is done. Here are a few others that you might forget to notify about moving house:
Family and friends
Religious organisations
Retail websites
Food delivery
Even with the help of a reliable mover like AAA City Removalist, there are more things to take care of when moving house. Remember this checklist so that you avoid the hassle of missing out on important bills, payments, and other information.
To know more call (02) 9737 1111 Or Get A Quote