In recent times, there has been a noticeable trend of people leaving the hustle and bustle of Sydney's metropolitan areas in search of a more relaxed and fulfilling lifestyle in the beautiful regions of New South Wales (NSW). This movement, known as the "Great Migration," is driven by several factors that have reshaped the way people view their ideal living environments.
In this article, we will explore the reasons behind this significant shift and how regional NSW is becoming an attractive destination for those seeking a better quality of life.
So Why Are People Moving From Sydney Metro To Regional Or Country Towns?
Escaping the Urban Maze Sydney, as a major global city, offers numerous opportunities and amenities. However, the rapid pace of urban living, increasing population density, and rising living costs have prompted many residents to seek a more balanced and peaceful lifestyle outside the city. Regional NSW provides the perfect escape from the urban maze, offering serene landscapes, fresh air, and a closer connection to nature.
Affordable Housing and Cost of Living One of the primary factors driving the migration to Regional or Country NSW is the significantly lower cost of living and housing compared to Sydney. Escalating property prices and exorbitant rents in Sydney have made it challenging for young families and individuals to establish themselves comfortably. In contrast, regional areas boast more affordable housing options, allowing people to invest in their dream homes without facing financial strain.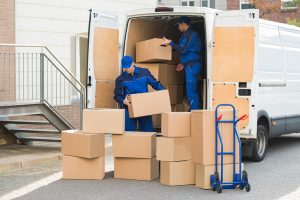 Improved Work-Life Balance Advancements in technology and remote work opportunities have revolutionized the traditional work structure. As more companies embrace flexible work arrangements, people are no longer confined to working within city limits. This shift has empowered individuals to move to regional areas while maintaining their city-based jobs. The resulting improvement in work-life balance has been a driving force behind the migration trend.
Thriving Regional Economies Regional towns and cities in NSW are experiencing steady economic growth, attracting businesses and investments. These areas now offer diverse job opportunities in various sectors, from agriculture and tourism to healthcare and education. The emergence of regional economic hubs is encouraging professionals to consider a relocation, as they can find stable career prospects outside major cities.
World-Class Education and Healthcare Contrary to common misconceptions, regional NSW boasts excellent educational institutions and healthcare facilities. Families are finding reputable schools and universities that provide a high standard of education for their children. Moreover, the presence of state-of-the-art medical facilities ensures access to quality healthcare services, thus eliminating concerns about a lack of amenities.
Vibrant Community and Lifestyle Regional communities are known for their welcoming and close-knit nature. Moving away from the anonymity of big cities, people are finding a sense of belonging and stronger social connections in regional NSW. Additionally, the plethora of recreational activities, cultural events, and outdoor adventures available make for a more fulfilling and well-rounded lifestyle.
The Great Migration from Sydney to regional NSW is more than just a fleeting trend; it is a conscious choice made by individuals and families seeking a better and more balanced way of life. The appeal of affordable housing, improved work-life balance, thriving economies, quality education, and a vibrant community has turned regional NSW into a top destination for those looking to embrace a more meaningful and fulfilling existence.
As people continue to discover the hidden gems and untapped potential of regional areas, this migration trend is expected to grow in the coming years, creating flourishing communities and a more evenly distributed population across New South Wales. So, whether you're yearning for a sea change, a tree change, or simply seeking a place to call home, regional NSW beckons with open arms, ready to offer you a slice of paradise beyond the bustling cityscape.
The Top Regional Places That Have Become Popular Destinations For Sydney Residents Looking For A Change Of Scenery And A Better Quality Of Life:
Central Coast: The Central Coast, located just north of Sydney, is a prime destination for those seeking a coastal retreat. With its beautiful beaches, national parks, and relaxed atmosphere, it offers a perfect balance between urban convenience and a laid-back lifestyle.
Blue Mountains: Situated west of Sydney, the Blue Mountains entice city dwellers with its stunning landscapes, majestic mountain ranges, and tranquil bushland. The region is known for its charming villages, outdoor activities, and opportunities for nature enthusiasts.
Hunter Valley: The Hunter Valley, famous for its wineries and vineyards, has become an attractive option for those desiring a peaceful countryside lifestyle. It offers a thriving food and wine scene, coupled with picturesque surroundings.
Southern Highlands: Nestled between Sydney and Canberra, the Southern Highlands beckon with its cool climate, rolling green hills, and historic towns. The region's natural beauty, cultural events, and gourmet experiences make it a desirable destination for those seeking a refined countryside living.
Wollongong: Located south of Sydney, Wollongong boasts beautiful beaches, a vibrant arts scene, and a burgeoning job market. Its coastal charm and proximity to Sydney have made it a popular choice for those looking for a coastal lifestyle with city conveniences.
Newcastle: As one of the largest regional cities in NSW, Newcastle offers a dynamic mix of urban amenities and coastal beauty. The city's revitalized waterfront, cultural attractions, and thriving dining scene have attracted Sydney residents in search of an active and contemporary lifestyle.
Byron Bay: Although a bit further from Sydney, Byron Bay's captivating beaches, bohemian atmosphere, and wellness-focused culture have made it a magnet for those seeking a more alternative and relaxed lifestyle.
Port Macquarie: Positioned along the Mid-North Coast, Port Macquarie is known for its stunning beaches, outdoor activities, and family-friendly environment. The region's affordable housing and community-oriented lifestyle make it appealing to Sydney siders looking for a slower pace of life.
Coffs Harbour: Located between Sydney and Brisbane, Coffs Harbour charms with its natural beauty, including the iconic Big Banana attraction. The region offers a coastal paradise combined with a growing job market and community services.
Kiama: Nestled on the South Coast, Kiama enchants with its breathtaking coastal scenery, lighthouse, and picturesque blowhole. The region's relaxed ambiance and friendly community have drawn Sydney residents seeking a coastal escape
How Could AAA City Removalist Potentially Offer Moves From Sydney To Regional?
Expertise and Experience: AAA City Removalist has extensive experience handling local and long-distance moves. AAA Removalist has the expertise to plan and execute Moves from Sydney to various regional areas with efficiency and professionalism.
Range of Services: AAA City Removalist offer a comprehensive range of moving services to cater to different needs and budgets. The services include packing and unpacking assistance, Furniture disassembly and assembly, secure storage options, and specialized handling of delicate or valuable items.
Regional Coverage: A AA removalist has established networks and operations in various regional areas. This means we would be familiar with the logistics and requirements of moving to different destinations, making the process smoother for the clients.
Customised Moving Solutions: Every move is unique, and a AAA Removalist offer personalised Moving Solutions tailored to the specific requirements of Sydney siders moving to regional areas. Our company conducts pre-move assessments to understand the volume of belongings and any special considerations.
Cost-Effective Pricing: AAA City Removalists offer transparent and competitive pricing for their services. We provide detailed quotes based on the distance, volume of items, and specific services required, helping clients understand the costs involved.
Insurance Coverage: We offer insurance options to provide added peace of mind during the move. This coverage could protect belongings against loss or damage during transit.
Customer Support: Exceptional customer support is crucial during any move. AAA City Removalist has a dedicated customer service team to address clients' inquiries, provide updates on the move's progress, and assist with any concerns that may arise.
Streamlined Processes: With years of experience, AAA City Removalists have optimized their moving processes to ensure efficient and timely relocations. This would help minimize disruptions and ensure a smooth transition for Sydney siders to their new regional homes.
Contacting us directly via a call (02) 9737 1111 or Enquire Online for specific information about the services and regional coverage would be the best way to determine how we can facilitate moves from Sydney to regional areas.